You can access your account via a web browser by going to https://app.isecurityplus.com
and logging in with the same username/password combination you use for the Tend App or Tend Secure applications. Please note, our website no longer uses Flashplayer so you will need to have an updated web browser (we recommend Google Chrome or Mozilla Firefox) that has HTML5 compatibility.
When you go to the link above, you'll land on the page below. Input your username and password in the corresponding field.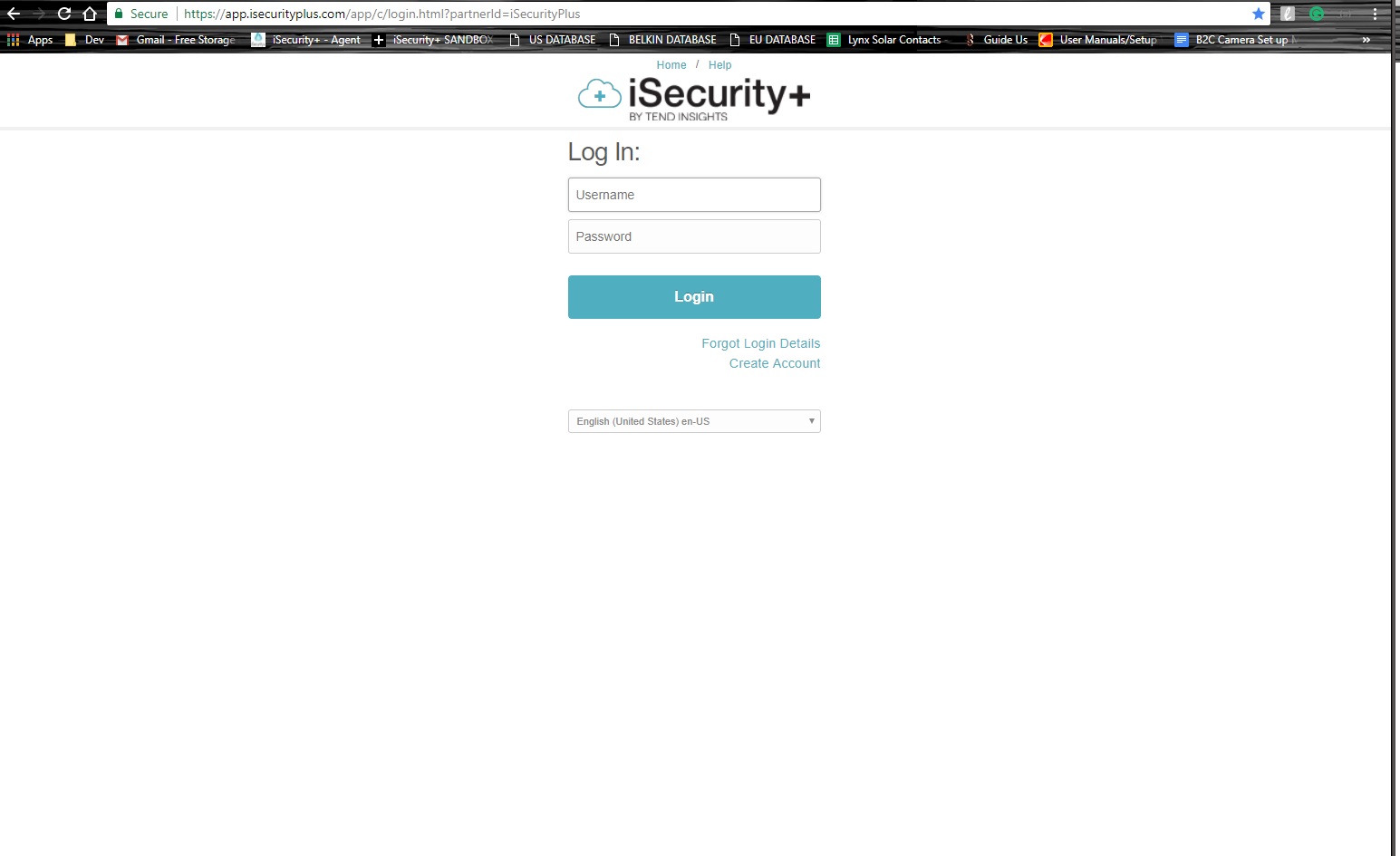 If your username and password are correct, you'll be directed to a page like the one below where you'll see your cameras listed on the left side of the screen.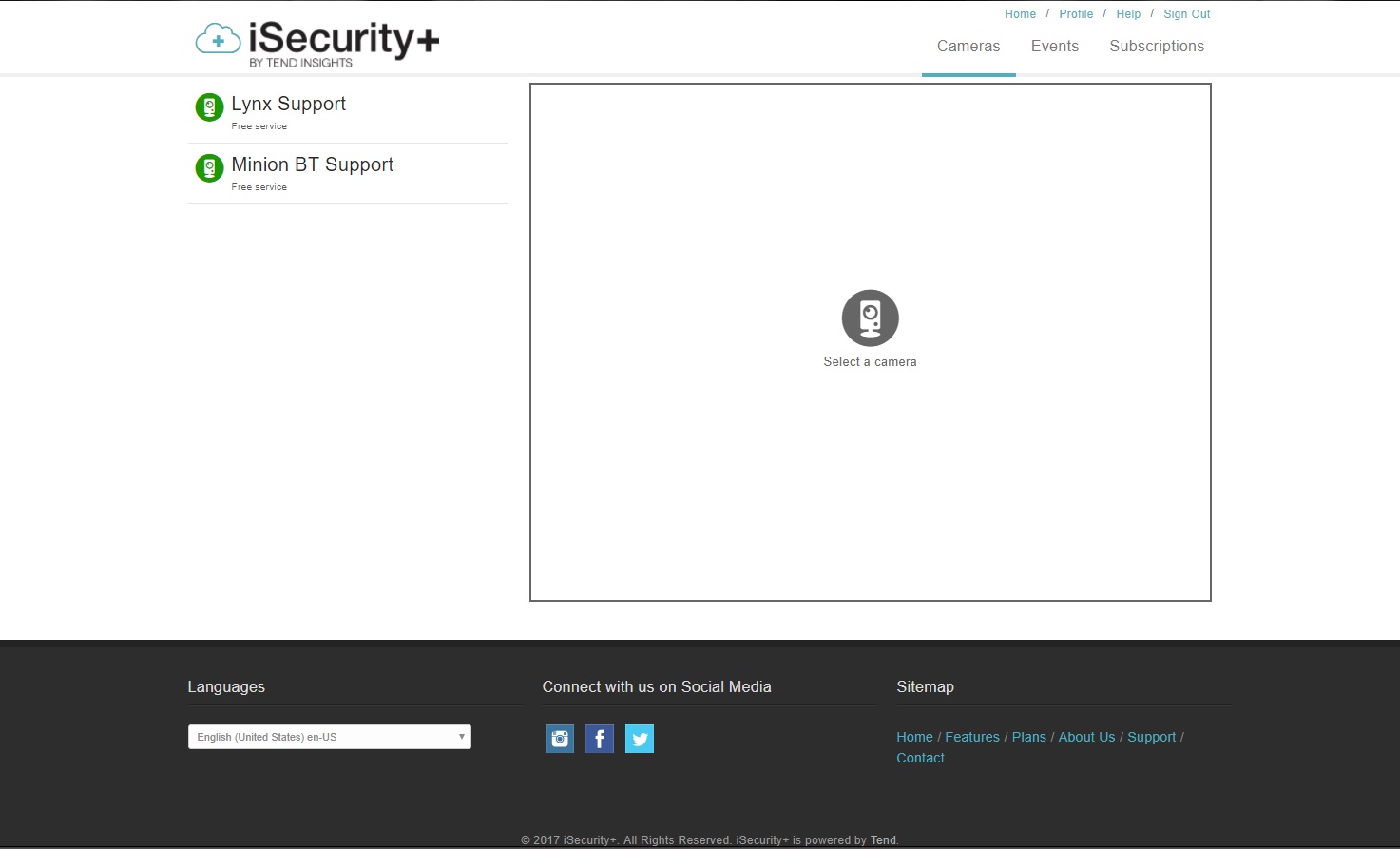 Clicking on a camera to the left will start its live stream and reveal configuration buttons for that camera.
Events are available from the Events Tab and Subscription management can be carried out through the Subscriptions tab.
If you are having difficulty viewing your live feed on your computer, please check the following:
You will need to make sure that your device is not blocking autoplay.
You will need to turn off a VPN.
You will need to see if you have blocked ports, specifically port 4444. This port is commonly blocked in work environments, so if you are trying to stream at work, you may need to check with your employer.