To download motion-triggered recordings through Tend or Tend Secure
1. Launch the Tend or TendSecure App.
2. Access the events section by tapping on the middle icon in your command bar which looks like:

3. Once in the events page please tap on the ... to the right of the event that you wish to download: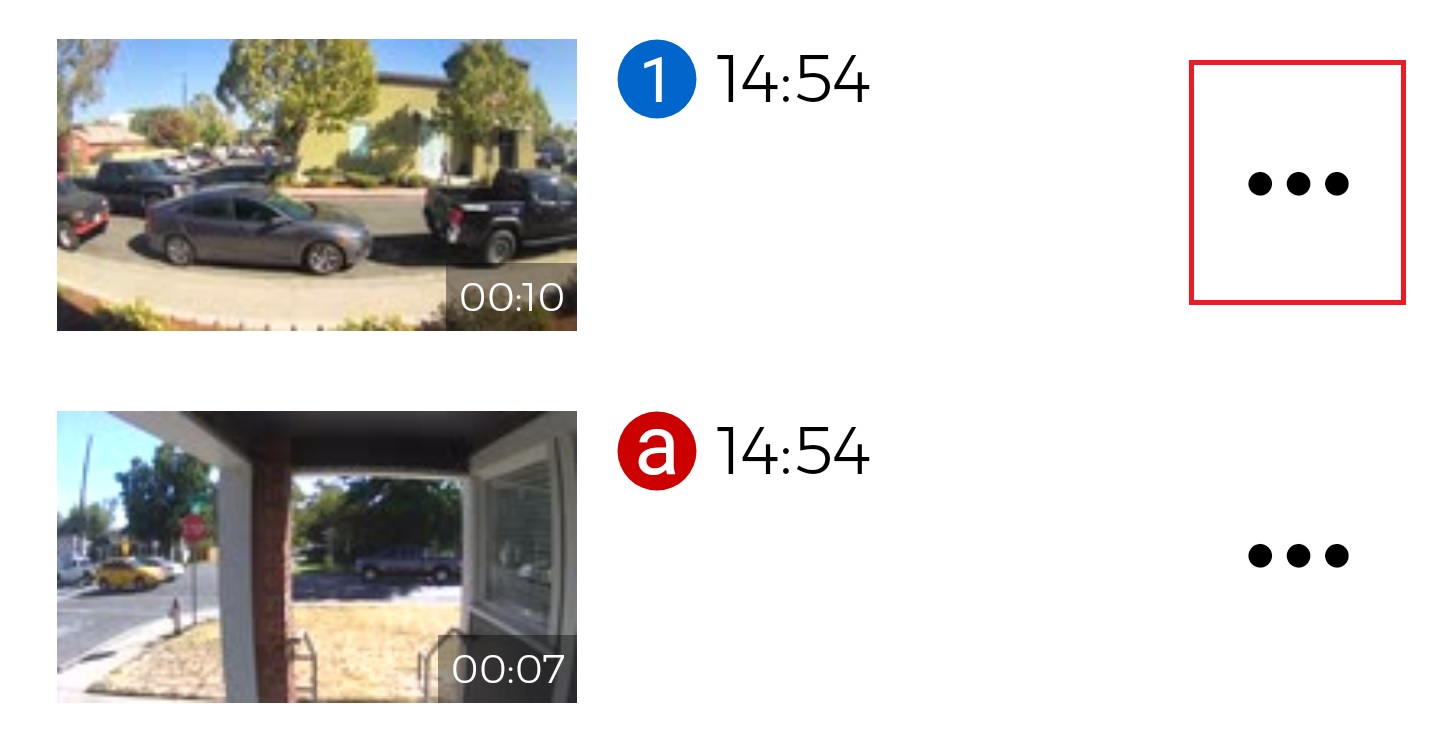 4. This will open a small popup that has many options for you: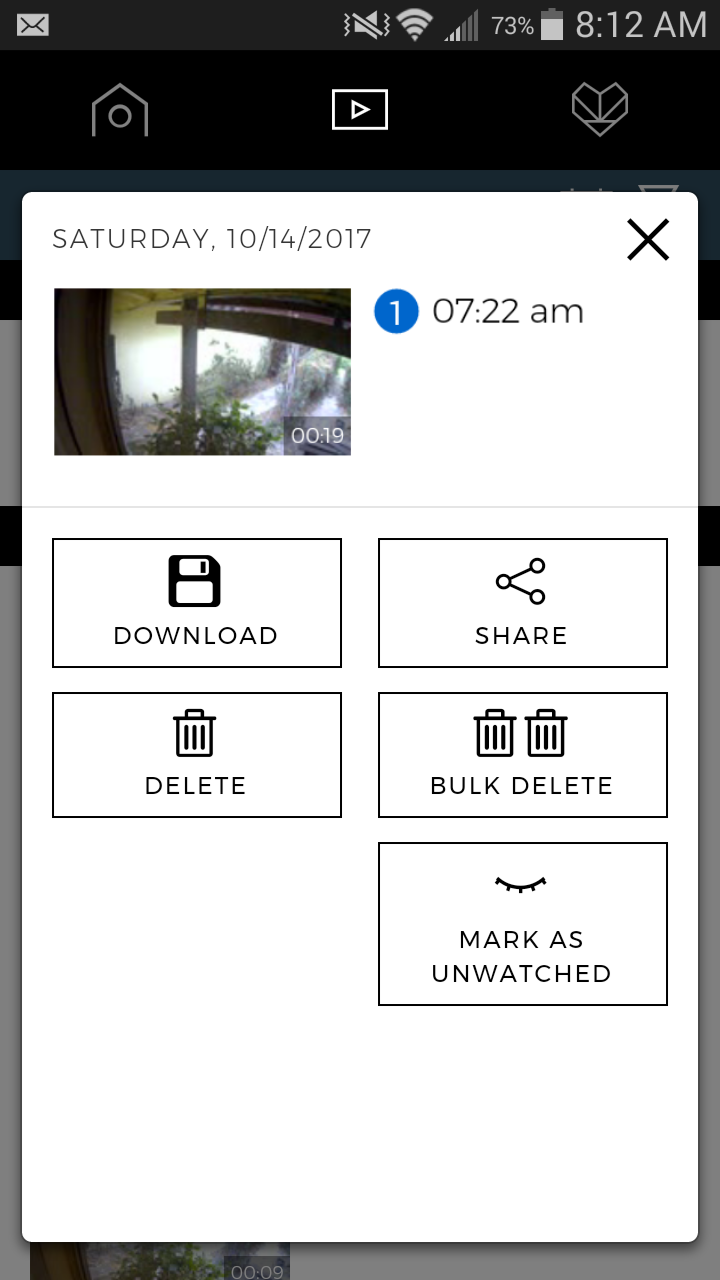 5. Tapping DOWNLOAD will save the event to your phone.
6. On Apple your events will be saved to your Camera Roll, for Android your events will be saved within a Tend or TendSecure folder within your Gallery.